Who we are
TechnoInfotech has been providing email solutions to orgnaization of all size across many industry domain such as Financial Services, Manufacturing, Education, Goverment,Healthcare and more.
Why us
TechnoInfotech have been delivering bespoke OpenSource solutions to business for over 19 years. We have developed and deployed more than 100+ bespoke solutions to a wide range of businesses.
Support
As our solution are based on open source code, we are able to look inside of code and fix it according to your needs. We even support & guide you to integrate your third party application with our solution for your business benefits.
Why TechnoInfotech suggest Open Source Solution.
FLEXIBILITY AND AGILITY
Open source enables technology agility, typically offering multiple ways to solve problems. Open source helps keep your IT organization from getting blocked because a particular capability isn't available from a vendor. Instead of waiting for the vendor to deliver that capability, you can create it yourself.
COST EFFECTIVENESS
Open source solutions typically much more inexpensive in an enterprise environment for equivalent or superior capability, but they also give enterprises the ability to start small and scale. Given that enterprises are often budget challenged, it just makes financial sense to explore open source solutions.
SECUIRTY , SPEED AND SUPPORT
Open Source community helps keep an eye on new vulnerabilities and gain early visibility into potential issues. Open source enables speed. A great advantage is the ability to take the community versions, get started to solve your business problem. Once you make that determination, professional support and services are increasingly available for open source products.
THE FUTURE
Future architectures are highly likely to be based on open source, as they are today in mobile solutions with the Android platform, clod Solutions, web solutions, where the large majority of websites are based on open source technology.Open source is a good investment in the future
Key Benefits
Private Cloud via HCI
Reduced Costs
A private cloud environment not only saves money over a typical on-premise setup, but would be less expensive than a public cloud environment for some enterprises.
Efficiency & control
Private clouds can be hosted on-site or in a third-party datacenter, which is a privately hosted too. This gives you more control over your data and infrastructure.
Compliance
Laws, regulations, and policies must be followed by businesses of all sizes. the private cloud is the best solution because it may be installed according to any retention and access-control
Customised infra
With a private cloud, you can select an architecture with specialised storage and networking features to ensure that the system completely suits your demands.
Client Testimonials
Don't take our word for it – here's what our clients say:
TechnoInfotech has provided us with very stable, reliable mailing solution backed by unmatched service support and promptly catering to our insatiable demands for value added features. Technomail is a very cost effective option giving true value for money thus satisfying our Organizational objectives.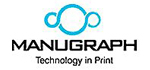 Mr. P. Y. Hasolkar
Head IT : Manugraph India Ltd.
When I joined university as IT Manager, the major challenge was to establish communication channel between 7 lakhs students and University. It essentially means building capacity of 1.5 Lakhs mails per day without any delay. TechnoInfotech proposed open source Email Communication platform which was not only economical but also efficient. With robust email technology in place and user friendly interface, university is able to reach each student to inform them about each university activity like Exam form start date, Photocopy, Revaluation till the courses offered after graduation. Thanks to the TechnoInfotech team for their customer centric approach and fulfilling each requirement. Hard work and sincerity of the team is highly appreciated.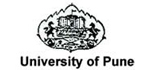 Nitin Patil
Information Technology(IT) Cell,
Savitribai Phule Pune University.
Our Few Happy Clients
Using open source solution to drive business