Who we are
TechnoInfotech has been providing email solutions to orgnaization of all size across many industry domain such as Financial Services, Manufacturing, Education, Goverment,Healthcare and more.
Why us
TechnoInfotech have been delivering bespoke OpenSource solutions to business for over 19 years. We have developed and deployed more than 100+ bespoke solutions to a wide range of businesses.
Support
As our solution are based on open source code, we are able to look inside of code and fix it according to your needs. We even support & guide you to integrate your third party application with our solution for your business benefits.
Why TechnoInfotech suggest Open Source Solution.
FLEXIBILITY AND AGILITY
Open source enables technology agility, typically offering multiple ways to solve problems. Open source helps your IT to avoid single vendor lockin if a particular capability cannot be delivered. Enterprises can even create that capability inhouse.
COST EFFECTIVENESS
Open source solutions are much more inexpensive in an enterprise environment for equivalent or superior capability, and they also give enterprises the ability to start small and scale as business grows. To meet budget challenges, exploring open source alternative is financially viable.
SECUIRTY , SPEED AND SUPPORT
Open Source community helps keep an eye on new vulnerabilities and gain early visibility into potential issues. Open source enables speed. A great advantage is the ability to take the community versions, get started to solve your business problem. Once you make that determination, professional support and services are increasingly available for open source products.
THE FUTURE
Future architectures are highly likely to be based on open source, as they are today in mobile solutions with the Android platform, clod Solutions, web solutions, where the large majority of websites are based on open source technology.Open source is a good investment in the future
Key Benefits
Private Cloud via HCI
Reduced Costs
A private cloud environment not only saves money over a typical on-premise setup, but would be less expensive than a public cloud environment for some enterprises.
Efficiency & control
Private clouds can be hosted on-site, in a third-party datacenter or with managed hosted services. This gives you more control over your data and infrastructure.
Compliance
Laws, regulations, and policies must be followed by businesses of all sizes. the private cloud is the best solution because it may be installed according to needed access-control and data retention requirements
Customised infra
With a private cloud, you can select an architecture with specialised storage and networking features to ensure that the system completely suits your demands.
Client Testimonials
Don't take our word for it – here's what our clients say:
TechnoInfotech has provided us with very stable, reliable mailing solution backed by unmatched service support and promptly catering to our insatiable demands for value added features. Technomail is a very cost effective option giving true value for money thus satisfying our Organizational objectives.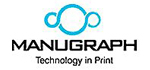 Mr. P. Y. Hasolkar
Head IT : Manugraph India Ltd.
"We have been working with TechnoInfotech for the past decade or so and find them awash with solutions as if they are our own IT team. Always adept with technology suited to client need, conscious of expenses, hardly brand plate attracted and very quick in absorbing the core need of client team. Our company has grown in the last decade on all counts and we have seen them scale solutions to our needs. This allowed us to keep pace with all innovations – servers, cloud, cell phone, integration, access control, security & recovery. My simple advice, listen to them and think thrice before you make a spec change to their outlay. They are your own team and have pre tailored with 'You' in mind. Maybe you will be a little 'early' with them, it's better than being 'late' even for a moment.

This is wishing them more accolades and success, it's Co's like TechnoInfotech that make Indian companies excel a stark contrast to the famed IT sector which makes global Co's better."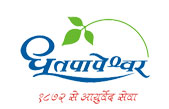 Mr. Ranjit Puranik
Managing Director
Shree Dhootapapeshwar Ltd.
Our Few Happy Clients
Using open source solution to drive business